Read what people are saying
about Precision Garage Door
Precision Garage Door of The Greater LA Area
has received
7
reviews, averaging
3.00
Stars:
Broken Garage Door Spring Repair
Rancho Cucamonga, CA
Comments:
The service was great, but the tech was incredibly pushy about buying new doors, even though my doors are just fine.
Technicians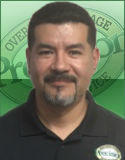 Garage Door Repair
Upland, CA
Comments:
Technician was good arrived on time. It was difficult to try to schedule the installation. Had to call three times and was told one time (at 2 in the afternoon) that the scheduler was gone for the day. On the day of installation the crew was good but they said I should have been told to replace two panels instead of just the top one. They were clean and efficient.
Technicians
Garage Door Opener Install
,
Comments:
My installer was extremely professional and efficient. I was satisfied with with installation and overall process, but I was highly disappointed in the overall price of the job. I paid $800 for just a garage door opener and parts that cost no more than $350 retail. This means I paid $450 labor on a job that took about 2 hours. My garage door broke on Thanksgiving. I had to replace it the day after and did not have time to shop around for rates. I feel like the $800 price for just a garage door opener was extremely high.
Senior Technician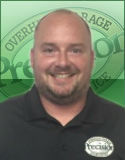 Comments:
Thank you for your excellent work .
Technicians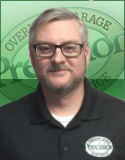 Broken Garage Door Spring Repair
Chino, CA
Comments:
Phone operator says one price then the tech says another. Overpriced!
Garage Door Repair
Monterey Park, CA
Comments:
In all said when done, I'll give it a 4 star rating. Oct 2014 - Was refer by a friend living in the same complex. Was told the it needs to be replace, can't say price was reasonable but had it replaced. March 2015 - door won't close due to sunlight issue, came in and took care of it. June 2015 - door rolling down faster and landing hard, ended up have a service and replace all and lubricating all hinges as it was not part of the installation back in Oct. I would have thought that while replacing the the equipment, they would also check on it, though that wasn't the case. Sept 2015 - door will not close again, tech came in and said the sensor had tilted down hence door won't close and a service call charge of $50. I ask for a waive of charge, told not possible, while after a few minutes of talking, tech said he'll call the office. Having to leave for a meeting, said I'll pay but under protest and I've also refer my neighbor in the same complex. Finally, I was given a 100% discount. Must having to express your dissatisfaction of service and the fact that I will not use your service again be the course of management? Didn't have to come to this. May they should have someone in service call trouble shoot first before accepting a service call.
Broken Garage Door Spring Repair
,
Comments:
Jaime the tech was professional, efficient and has excellent costumer service skills. If I had the opportunity to deal with him as well as Chuck White directly I would recommend your company to everybody I know. However, I had such a negative experience with the office staff it took everything I had not to go to social media and write about it. I was given a service time that was impossible for your techs to meet, and then given explanations that contradicted other explanations. Honesty is number 1 when it comes to customer care. Treat the customer with respect and you'll gain 10 more. Your support staff clearly doesn't understand that concept.