Read what people are saying
about Precision Garage Door
Precision Garage Door of The Greater LA Area
has received
4
reviews, averaging
1.00
Stars:
Install Garage Doors
Pomona, CA
Comments:
The appointment was scheduled from 2pm to 6 pm. The tech said he should be there around 5. About 630 pm he called and said he would be there around 730. I don't think this is professional. I wasted a day waiting, I don't think I will be working with your company for my three doors I wanted to buy.
Technicians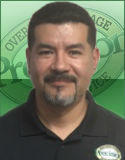 Garage Door Opener Repair
West Covina, CA
Comments:
The visit by your William Fletcher was insulting to me. He did nothing to correct my problem. In fact he took the safety system items without my person. He stated that my door unit required replacement. A copy of the cost and items required was received and reviewed by myself. My self and others found only two item that required repair. This was done and the door system was up and running in a short time. As a result of this, I have sent an email to your company stating that I have canceled my account with your company. No work for me is to be performed by Precision Door Service.
Technicians
Garage Door Opener Install
Los Angeles, CA
Comments:
All i needed was to simply program my remote because i forgot how to do it. I was qouted 29 dollars. But when the installer came in 2 hours late. He talked my client into work that was not necessary of 400 dollars. I am highly disappointed by 371.00 dollars of un neccessary work. Watch out they are slick
Garage Door Repair
La Canada Flintridge, CA
Comments:
During the third week of October, 2014 my garage door had a problem. A cable which supported the door on one side had come off its spool. The garage door fell lower on one side than the other and the door would neither open nor close completely. It was stuck. I called Precision Overhead Garage Door Service. I was told there would be Service Call fee of $69.95. A technician came out on October 16, 2014. He told me there would be an additional charge of $185.00 to repair the problem. He also told me that my garage door opener was old and I should replace it. The garage door opener itself was working fine, so I declined that and I agreed to $185.00 repair and he proceeded the "fix" the door. He then told me that the rollers which supported the door in the frame were worn, which contributed to the problem, and that if they were replaced, the problem "would not happen again." The charge to replace the rollers was $249.00 which I agreed to. The rollers were replaced and the total bill was $503.95 which I paid. Less than five months later, the garage door crashed again. I called Precision again and told them of the problem which I expected them to fix. Instead I was told that the door had been so badly damaged that it needed to be replaced, which they would do for between $999 and $1624 depending on the door I chose. I had a conversation with Mr. Chuck White, the owner of Precision Garage Door, in which I told him that I expected the company to stand behind the work I had already paid for and it appeared that if the work had been done correctly, I wouldn't now need a new door. Ultimately he agreed to a $400 credit against the installation of a $999 door. Applying the theory that "life is too short" to be embroiled in disputes, I agreed to this. The technician who measured the door said that my garage door opener was old and I should replace it. Again, since the door opener was working fine, I declined. The door was installed on April 2, 2015 and I paid the $599 charge. At this point I was out $1,100. I did have a new garage door that I would not have needed if the original work had been done correctly. But the story continues. After the technician had left, I determined that the remote control did not work. I set about pairing the remote control with the garage door opener, which I have done before with no problems. The remote would not pair. Because the opener would not pair with a second remote I had, I was able to determine that the problem was the garage door opener's receiver. I called Precision and was told a technician would come out to fix the problem. That technician called me and when I told him the problem, his response was that there was no way that his work had caused the problem. Given his defensive tone, I thought, "Yeah, right. The opener just picked that day to fail. What a coincidence!" The next day I received a call from another technician who said he would walk me through the steps to pair the remote control. I asked him to try to do it himself, as I was fairly sure the steps would not work. He came to the house and was also unable to pair the remote. He said that he would talk to management to see what could be done. A few days later I received an email proposing to sell me an entire new garage door opener for between $557 and $757, depending on the model. I then received a telephone call in which I was told that Precision would grant me a $100 discount off the quoted price. I responded, "No, thank you." I thought, "Fool me once, shame on you. Fool me twice, shame on me. Fool me three times; you have to be kidding!" I went on Amazon and located an external receiver and remote for the princely sum of $16.09, including shipping. I installed the external receiver in about 20 minutes and the remote works fine. I submitted this review to the company before posting it to allow them to point out any factual errors they claim I have made. Their response boils down to an assertion that all of the problems stem from my failure to buy everything they tried to sell me ( a new garage door opener). What else could they say. However, there can be no reasonable excuse for the company's attempt to profit further from this conduct by attempting to sell me a new opener for $450 to $650, to fix a problem which I was able to remedy for $16.00.