Read what people are saying
about Precision Garage Door
Precision Garage Door of The Greater LA Area
has received
3
reviews, averaging
2.00
Stars:
Broken Garage Door Spring Repair
Rancho Cucamonga, CA
Comments:
The spring was replaced and it's wotrking but I felt like it costs me lots more than it should be. When the set of end bearing were replaced, both ends became higher than the middle but the installer was going to leave it instead of leveling the pipe. I had to ask him to fix it. He moved it up but did not use a level. He said it should be okay. I thought there was a reason why it was straight, I would not recommend this company.
Technicians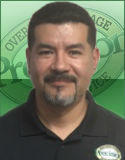 Garage Door Repair
Pasadena, CA
Comments:
Technician was good. Your phone service is terrible. Tina confirmed appt two weeks ago, and told me I was first for the day. I rearranged my schedule to ensure I was available at this time. No one showed for two hours so I called phone bank. They couldn't figure out the situation and "escalated" it to a manager. Finally three hours later a technician showed up. He provided service for literally ten minutes. I paid $90 for ten minutes service, and aggravation of trying to get someone to come out and do annual check up. You need to figure out your phone bank. I learned from technician that your call center is in FL and I'm in CA. Apparently there are no local offices and technicians work for themselves. This seems to be an unusual way to do business, and certainly is not customer or service oriented. I was told two of your experienced employees recently quit. I suspect it's due to your practices.
Broken Garage Door Spring Repair
Burbank, CA
Comments:
I called in my comments.