Read what people are saying
about Precision Garage Door in:
Sylmar, CA
Precision Garage Door of The Greater LA Area
has received
10
reviews, averaging
4.90
Stars:
Install Garage Doors
Sylmar, CA
Comments:
We love our garage door. But, we ordered door from brochure. Next day, when we were on our walk, we checked out neighbor's door. We decided to change design. I called next day. I signed the docusign with new order. Unfortunely, tech brought wrong door. I didn't want a discount on the incorrect door, I didn't want to settle. So we had a garage with covered with blue tarp for another 5 days. When the right wrong came, it went in fast. Javier was very professional, friendly, efficient. We enjoyed him a lot. So after I signed the docusign, someone screwed up the order. Inconvenience of another day wasted. If there's a change in order, it needs to be flagged!!
Technicians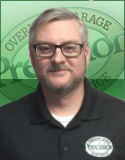 Garage Door Repair
Sylmar, CA
Comments:
The tech Stanley was on time and very professional. 5/5 rating
Install Garage Doors
Sylmar, CA
Comments:
Russ and Rudy were prompt, professional, friendly, and courteous. They took our request and helped us make decisions regarding our garage door. A week later Jaysen and Juan installed the door. The same can be said for them as for Russ and Rudy. They explained different locking mechanisms to us and helped us make that decision. They also explained how the door works to us and our tenants. Thank you all for a great experience. We would enthusiastically recommend you. Oh, the price was right too. FIVE BIG STARS!!!! Bill and Carmen Hargraves
Senior Technician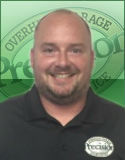 Garage Door Repair
Sylmar, CA
Comments:
Thomas was very prompt in his time frame arrival and he was very pleasant to do business with. He replaced the springs and rollers and preformed maintenance on the garage door.
Garage Door Repair
Sylmar, CA
Comments:
with my car trapped in the garage, I called Precision to see if they could at least get my garage door open. Although their schedule was full, they squeezed me in at a time of my convenience. The technician got my car out fairly quickly. Unfortunately, I ended up needing a new garage door. Fortunately, Precision offers modular doors at competitive prices. I should have my new garage door within 10 days.
Garage Door Opener Install
Sylmar, CA
Comments:
Professional, friendly worker
Garage Door Repair
Sylmar, CA
Comments:
Really great customer service. I called and they were on it fast. Technician came and fixed the problem right away. Great company.
Broken Garage Door Spring Repair
Sylmar, CA
Comments:
Bryan was very knowledgeable and a helpful technician.
Garage Door Opener Repair
Sylmar, CA
Comments:
repairman was helpful and straightforward. Also did a good job repairing the door. He made it clear why what he did was necessary. Kept his word about most everything. technician was Ralph.
Garage Door Opener Repair
Sylmar, CA
Comments:
Same Day Service, BBB sign and Customer Review. I was very impressed with the e-mail that was sent to me prior to my service call describing Martin