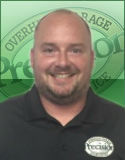 Tech ID#: 8
Reviews: 14
Average:
5.00 stars
Russ T
Senior Technician
Russ T has received 14 reviews, averaging:
Russ T's Bio:
I have lived in Southern California for most of my life. I enjoy sports, fishing and snowboarding. I have been with Precision Door Services since 2013.
Garage Door Opener Install
Encino, CA
Comments:
Russ explained everything to me and was very polite and professional. The work was completed quickly and he cleaned up everything. I was extremely satisfied.
Install Garage Doors
Pacoima, CA
Comments:
Excellent job. Mr. Jaysen did it perfectly. He installed garage door and garage door opener.
Install Garage Doors
Sylmar, CA
Comments:
Russ and Rudy were prompt, professional, friendly, and courteous. They took our request and helped us make decisions regarding our garage door. A week later Jaysen and Juan installed the door. The same can be said for them as for Russ and Rudy. They explained different locking mechanisms to us and helped us make that decision. They also explained how the door works to us and our tenants. Thank you all for a great experience. We would enthusiastically recommend you. Oh, the price was right too. FIVE BIG STARS!!!! Bill and Carmen Hargraves
Garage Door Repair
Granada Hills, CA
Comments:
We have been using Precision Garage Doors for years and we are more than pleased with their extremely efficient service! In fact, we will have to replace our garage doors in the next few months and plan to use Precision again!
Garage Door Opener Repair
Woodland Hills, CA
Comments:
This is my second time using Precision; the first time, about 4 months ago, I used their service because they were the only ones I called who could show up that same day. I was pleased with their service then, so I called them again when something else went wrong with the door opener. The technician came just when he said he would, calling beforehand. He analyzed the problemS--there was more than one--& was able to install the new, larger springs right away to make the door once again easy for me to raise manually if I had to. I was happy!
Garage Door Repair
Tarzana, CA
Comments:
Outstanding work! The tech was great and friendly! On time and professional, he did a very hard job fast and painless for us. The price was a bit challenging however you need the repair. Extremely happy with your service and company.
Garage Door Repair
Tarzana, CA
Comments:
Very Satisfied - I called Precision at 7:30 in the morning because my 24 year old Garage door broke that morning, locking my car inside! They showed up within 1.5 hours, and got the broken door open, allowing me to remove my car. Because of their professionalism, knowledge, and help, I bought their top-of-the-line new garage door, and it will be installed within 10-14 days. Based on my first interaction with Precision, I'll happily give them 5 Stars.......Thanks !
Garage Door Repair
Northridge, CA
Comments:
great response to my initial call- technician was very polite and professional - would recommend this company.
Broken Garage Door Spring Repair
North Hills, CA
Comments:
Once I was able to reach Precision Garage Door (there was an incorrect 866 number on the website) I was amazed at their service. This is the second or third time we've used their services and they are the absolute best garage door company out there. The answered the phone (once I had the correct toll free number), scheduled an appt and the tech, Russ, called and confirmed with me several times. Russ was fantastic. Precision Garage door is truly outstanding. Maybe a little expensive but well worth the outstanding customer service.
Garage Door Repair
Northridge, CA
Comments:
The technician, Russ, was fast and very knowledgeable. And the price was right!! Five stars!!
Garage Door Opener Repair
,
Comments:
Job well done! Russ, the technician, came on time, very professional and friendly. I was very pleased with your service. I will be happy to recommend Russ and your company to anyone.
Garage Door Opener Install
,
Comments:
I have to give you a 5 star rating. We needed to replace our 20-year old garage door opener. It sounded like a machine gun. I believe the technician was Russ. He was here prompt, knew what he was doing, cleaned up afterward and was very helpful with all my questions. He liked my dog too. Thank you for being there when we needed help.
Broken Garage Door Spring Repair
Azusa, CA
Comments:
The technician found the problem with the door--a broken spring, and also put in a button on the inside of the garage in case I needed it. I found your name in the phone book, and then looked it up on the computer--the information seemed to be what I needed. I do need to receive a receipt for the $603.95 paid by check Thank you--Mrs. Catherine Tressel