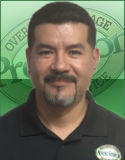 Tech ID#: 45
Reviews: 8
Average:
4.88 stars
Armando B
Technicians
Armando B has received 8 reviews, averaging:
Armando B's Bio:
Garage Door Repair
Rancho Cucamonga, CA
Comments:
We were in need of emergency repair do to snapped cable and called Precision they sent technician with in a hour. Very professional . And will call again if the need arises.
Garage Door Opener Install
Chino Hills, CA
Comments:
This is the second time I used the services of Precision and I am happy with the service. They came the same day I called.The Technician performed a professional job and explained the options we had and how the new opener works. I will give Precision a 5 Star rating.
Install Garage Doors
Pasadena, CA
Comments:
I had a garage door installed and am very satisfied with the installation and workmanship of the product. The two technicians that represented the company were friendly, courteous and very experienced. I would give this company 5 stars.
Garage Door Opener Install
Diamond Bar, CA
Comments:
Excellent service!!! Someone arrived to fix our door within 2 hours, took less than 2 hours to replace the entire thing, and service man was extremely nice and knowledgable. Super easy and stress free!
Garage Door Repair
Altadena, CA
Comments:
We managed to lock ourselves out of a garage in our new house. I found Precision on line and they were able to come the same day. The problem was fixed and all the garage doors were checked for safety and openers were programmed. We were happy with the prompt and professional service.
Garage Door Opener Install
Baldwin Park, CA
Comments:
Service Technician was very professional. Job was done perfect. I would highly recommend Precision to anyone that needed work on their garage door.
Garage Door Repair
Upland, CA
Comments:
Viewed your adds on television and I wanted to give Precision a try. The technician was nice clean cut in appearance which as a plus and he introduced himself as Armando and right away looked for the problems work was professionally completed a plus to Armando very pleased from the call to your receptionist to the technician thank you
Garage Door Opener Repair
Los Angeles, CA
Comments:
Armando is the best. He was very helpful, efficient, and polite. My garage door works again!! I recommend Precision to anyone who needs help with their garage door. Great job Armando.